Whether you're a new physician recruiter or just new to locum tenens, you may have discovered that hiring permanent clinicians and staffing locum tenens is a whole different ballgame — and missteps can be time-consuming and costly. Here are nine of the most common mistakes physician recruiters make when hiring locum tenens providers and tips on how to avoid them.
Mistake #1: Accepting every candidate an agency sends your way
Mark Douyard, senior physician recruiter at Bayhealth, cautions recruiters to do their own research when someone sends a candidate with a glowing recommendation.
"I'm not going to take your word for it. I'm going to do a little bit of digging and find out on my own," Douyard says. "I've had enough cases where the doctor wasn't great. If you don't talk to the candidate and give them specific information about what your expectations are, you're opening yourself up for trouble down the road."
Mistake #2: Not screening locum tenens like perm candidates
One of the biggest locum tenens mistakes physician recruiters make is assuming they don't need to spend as much effort screening temporary providers.
Sasha Randolph, recruitment and retention manager at the Kansas Recruitment and Retention Center, says she spends more time on locums than permanent candidates, because she needs to know more about their background.
"I look for any warning signs, see how they are rated, how they've done in other organizations, and whether they'll be a 'problem child.' Locum tenens providers are jumping from location to location and maybe using two to three different companies because they got a bad rating from one company," Randolph says. "I'm asking for more content, more references, and more information to make sure they're going to be a good provider for the organization."
Douyard points out that recruiters should vet the locum tenens physician just as they would a physician seeking a permanent position.
"Ask, 'Why are you doing this? What are the issues you've had?' Ask someone who had a three-month long assignment to tell you a bit about it. You want to get to know them just like you do with a perm candidate," he says.
Mistake #3: Assuming every locum tenens staffing agency is the same
Steve Jacobs, manager of physician recruitment at Einstein Healthcare Network and president of the Mid-Atlantic Physician Recruiter Alliance (MAPRA), says newer physician recruiters often don't understand the differences between agencies and their recruiters, and the in-house recruiting environment.
"Over time, you learn who is with you and who is a one-hit wonder you'll never hear from again. One warning sign is a hyper-aggressiveness on the part of the agency recruiter in pushing either the contract or CVs to you," he says.
Randolph agrees that aggressive behavior is a red flag, especially those who email and call consistently but don't answer questions.
"If they say 'Just give us a chance,' that's a warning sign. I can't tell you how many times a locums company has said, 'We don't know what we don't know until you let us do it,'" she says. "It's like my teenage child trying to convince me to do something they know they shouldn't do."
Douyard reminds recruiters that they don't have to use the first company that comes along.
"If you're involved in a network like the Association for Advancing Physician and Provider Recruitment (AAPPR), ask for names of reputable companies. Then call and develop a relationship with people yourself," he suggests. "You also want references. Ask to talk to some people the recruiter has done business with to see what they say. They're probably going to give me names of satisfied customers, but I may find something out."
Recruiters should also find out how many specialties the agency works with each year.
"If I'm looking for a urologist, I need to ask how many urologists they've placed in the last 12 months. If the answer is one or two, I probably need to talk to someone else," Douyard explains. "A lot of companies specialize in niches and may only be good at one thing. Ask enough questions to know if this company will meet your needs in terms of candidate flow."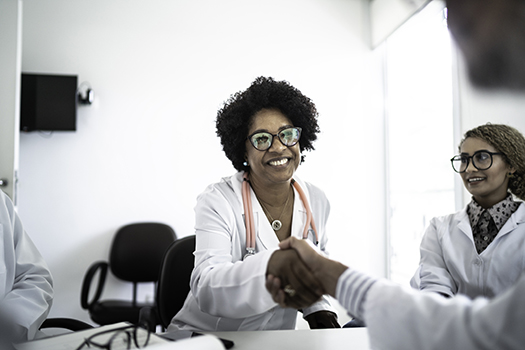 Mistake #4: Forgetting the agency works for you (not the other way around)
Jacobs notes that some recruiters may end up feeling they are working for an agency that sends lots of resumes but doesn't check out the candidates for you.
"Suddenly you're getting 10 or 12 CVs and now you can't do your regular job because you're trying to screen all these locums positions. Then you ask the agency to provide references or background on their last assignments and they say it's not possible," he says. "You realize you need companies who are willing to put some skin in the game and partner with you for the long-term, not just take advantage of your need."
Mistake #5: Staying with an agency you're unhappy with
Douyard says you should be happy with the pool of candidates and service you're getting from the agency and not be afraid to make changes if you're dissatisfied.
"If you're new, chances are you're inheriting something that's already established. Unless there's some organizational fiat that says you have to work with this person or company, it's important to realize that you hold the power in that relationship, not the agency and not the locums rep," he says.
Mistake #6: Thinking the agency has your best interests at heart
Because of the number of locum tenens companies out there, Jacobs explains, there is fierce competition between agency recruiters — which means the agency may not be the right fit for your organization.
"Getting one CV over to an in-house recruiter could means tens of thousands of dollars if you can get in the door. The push to sell is incredibly strong, so you need to have a strategy up front," Jacobs says. "Know that you can set the terms, set the way things are set up, and set the frequency in which you get information. You can control a bit more with the locums company than you think."
Mistake #7: Not allowing enough time to bring in a locums provider
Randolph says one of the biggest locum tenens mistakes she made was not planning ahead when trying to hire temporary providers.
"You need to be working at least 180 days ahead of schedule if possible. When I was a new physician recruiter, I was trying to work on assignments every 30 days and it was just blowing up in my face," she recalls. "I needed to say, 'Hey, what does your vacation look like this summer? Are you scheduling anything in July and August? I need to know now so I can get a locums provider for you.'"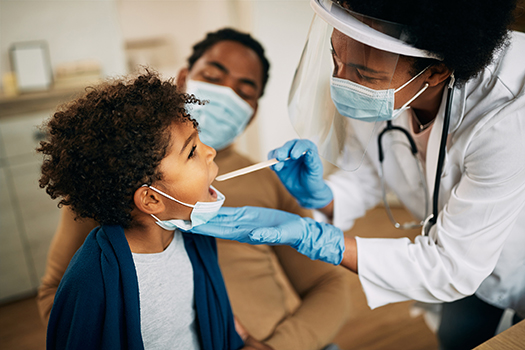 Mistake #8: Failing to negotiate prices and contracts
Douyard recalls accepting a physician contract as a new recruiter and realizing later that he could have saved the hospital money by negotiating a bit.
"You don't always have to accept the contract," he says. "Don't be afraid to negotiate fees and terms."
Jacobs points out that agency recruiters have a tendency to portray every CV they send over as the next greatest thing, which can make some recruiters nervous to push back.
"Know that the rate is negotiable, and the contract terms are negotiable," he says. "Young recruiters make the mistake of thinking all is set in stone because the company says so, and it's not."
Mistake #9: Not learning from your mistakes
Douyard says that he's been a physician recruiter for 21 years and still isn't perfect.
"You're going to make a lot of mistakes. Make sure you learn from them, and don't be afraid to say, 'I'm sorry. I'll do better next time.' That's the bottom line," he says. "This is where having a relationship with an agency and being involved in AAPPR makes a difference. I don't have a problem calling and asking questions, and if something pops up that nobody was aware of, having and developing those relationships is important."
Randolph and Jacobs both recommend finding mentors who can answer questions and give you recommendations for reputable agencies.
"Because we are part of an organization called 3RNet, I used 3RNet recruiters I knew had gone through that same process and asked what steps they took and who they trust," Randolph recalls. "I also went to the organizational side and asked who they had used to hire locums so I could help other communities in the area."
Although she admits she's made a lot of mistakes in her career, Randolph says they taught her to speak up.
"I've learned that instead of just accepting the first contract, rate, and who they sent, I had to get an opinion of the provider they were sending, the rates, and the type of contract they had. Knowing I can change those and that I could have a voice was helpful," she expresses. "Create a partnership with a locums company, not just a client relationship. That's what I didn't have in the beginning when looking at locums companies."
Whether you're brand-new to recruiting or have years of experience, avoiding these common locum tenens mistakes can make your job easier and set you up for long-term success.
RELATED: How to build a locums bullpen (and why you should do it)
CompHealth specializes in finding the best physicians, PAs, and NPs to fill your staffing needs. Give us a call at 800.453.3030 or complete the form below to learn more.
[clientform]