Did you know that CompHealth does more than just locum tenens staffing? If you're a provider looking for a permanent job, we can help with that too!
Using a staffing agency comes with many benefits, like assistance with licensing and experienced recruiters who know the market and have inside access to healthcare organizations across the country.
Here are ten reasons why you should use CompHealth to find your next permanent healthcare job.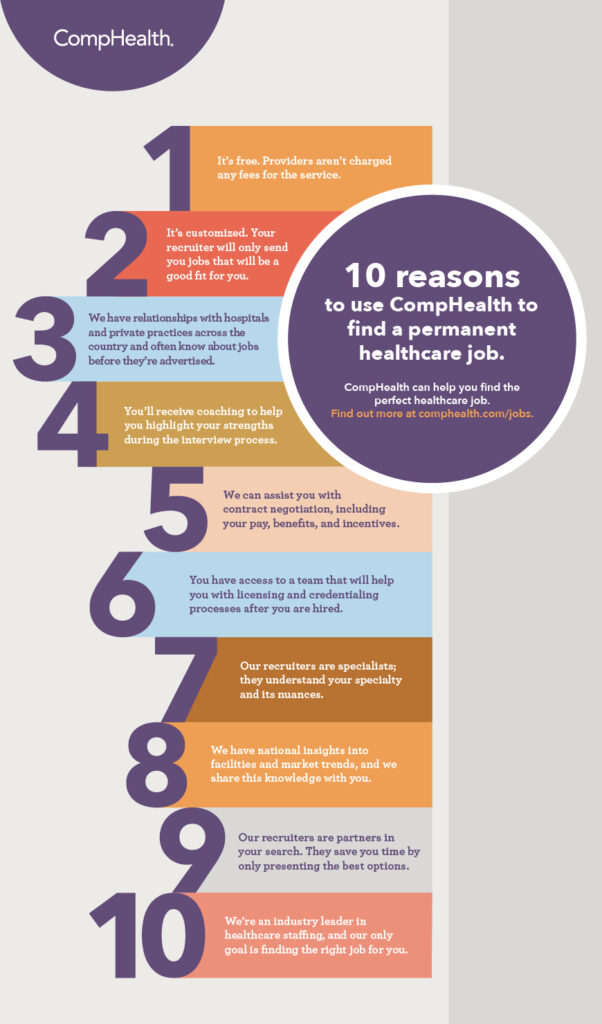 CompHealth can help you find the perfect healthcare job. Check out today's job opportunities or call 800.453.3030 to speak to a recruiter.