Sophia Khawly, ARNP, MSN, shares the story of why she left full-time nurse practitioner employment for life on the road as a locum tenens NP.
I have always had a passion for traveling. Growing up, I went to Haiti often to volunteer or visit relatives. While in college, I participated in a cultural immersion experience in Turkey. That's when I knew travel had to be part of my everyday life. Travel allows me to learn and continuously be challenged. It keeps me on my toes and has taught me to be open minded and practice tolerance.
How I got started in locums
I had been working as a full-time nurse practitioner for three years in South Florida when I realized I needed a change. I was complacent at work and wanted to try something new. I had heard about locum tenens but was afraid to quit my secure job and leave my family and friends behind. I decided to start by trying locums locally, picking up a few shifts with a CVS MinuteClinic. I felt comfortable jumping in after only a brief training, and I liked doing something new. I recognized then that locum tenens was for me.
The first state I got licensed in outside of Florida was Washington state. I had always wanted to visit there since it is on the opposite side of the continental U.S. from Florida. It was also exciting because Washington provided full practice autonomy for nurse practitioners. This was in comparison to the restricted licenses NPs used to have in Florida.
Life on my first locum tenens NP assignment
My first travel assignment was at a federally qualified health center in Washington. I negotiated an hourly rate that was higher than my permanent job. I was also able to get the costs of my Washington licenses reimbursed and my DEA license paid for. Travel, housing, and a car rental were provided.
The site itself was very organized. The medical assistants were autonomous and made my job easier. I learned a lot there because I saw a variety of ages and illnesses. The site was in a rural community and it was rewarding to help a migrant community. My co-workers were welcoming and friendly. They would even invite me to hang out after work. I still keep in touch with some of them to this day.
In my time off, I had a great deal of fun exploring Seattle attractions, such as the Space Needle, Pike Place Market, and the Chihuly Glass Museum. I traveled to nearby Vancouver, Canada, and Portland, Oregon over the weekends. Family and friends came to visit every few weeks.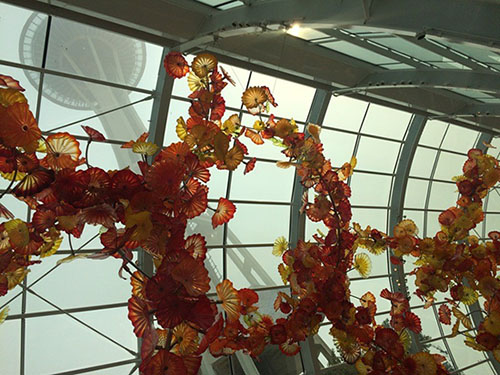 Fewer expenses, higher pay, and no politics
Since I no longer had to pay for housing, I was able to save the majority of my income. In fact, I paid off the remainder of my student loans during this assignment, which was a whopping $25,000. Being able to save all of that within three months was incredible! Additionally, I was paid as a 1099 contractor instead of a W2 employee, which allowed me to deduct most of my expenses during tax time. This included meals while on assignment and other travel expenses not reimbursed by my agency.
As a locums, I am paid overtime for extra hours worked beyond the 40-hour week. I am able to save the majority of my income which will provide me further flexibility later in life. I do not take work home and am unavailable after-hours. And I do not get involved in office politics.
Freedom and flexibility
I love the flexibility being a travel nurse practitioner provides. I can take one month off in between assignments to travel abroad. I can choose to pick up assignment in locations where I have friends and family to visit throughout the country. It is a blast exploring the USA since each state has its own unique culture and scenery. Being from South Florida, I like to stay warm for winter, so I choose to work in California or Florida during the cold months. During summer I try to explore states I have not been to yet that are only warm for a few months.
My first travel assignment ended up being a blast, and I was instantly hooked. I knew I could not return to a life of monotony, so that's why I have continued to travel as a locum tenens NP ever since. It is now seven years later, and I cannot imagine ever stopping.
Interested in learning more about locum tenens opportunities for NPs? Give us a call at 800.453.3030 or view today's NP job openings.